Dexterity Depot is Central PA's first facility dedicated Solely to Parkour, free running and Ninja Warrior Training
Parkour and Ninja Warrior Training are both powerful tools that can help people of all ages increase self-confidence, self-esteem, focus, body awareness, physical strength, balance, agility, speed and much more. Both Parkour and Ninja Warrior Training are about overcoming obstacles. Not just physical obstacles, but mental and emotional obstacles as well. Parkour and Ninja Warrior training can help a person overcome fear, anxiety, depression and low self-esteem.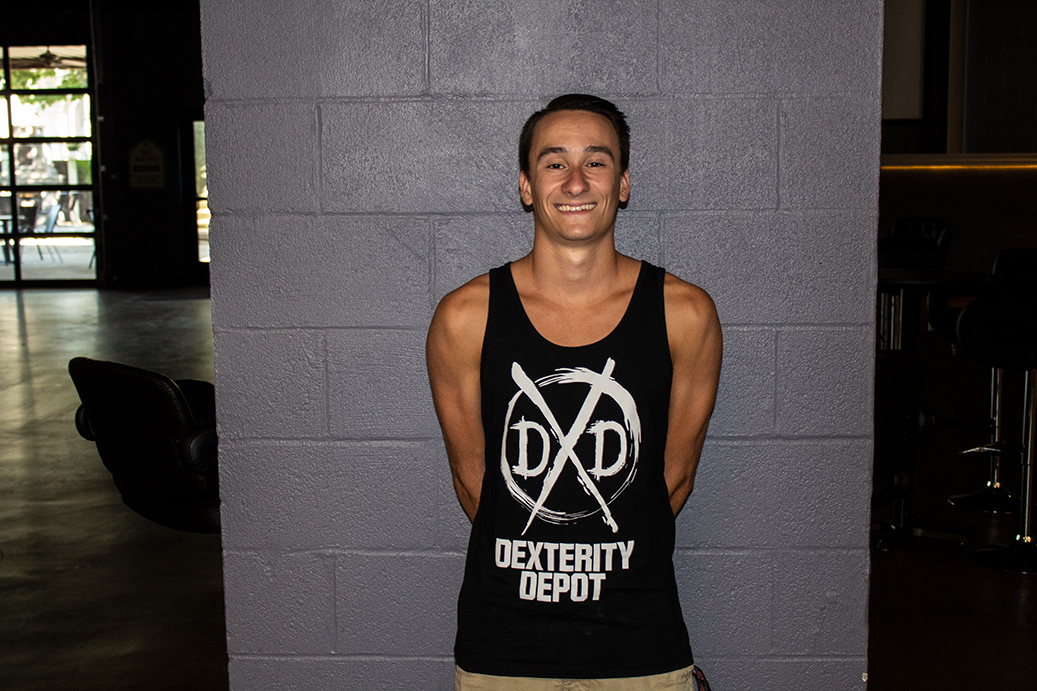 At twelve years old, Tim began his Parkour and Free Running training. His American Ninja Warrior training started a year earlier at age eleven. He began teaching and sharing his love for movement with both children and adults at the young age of 14.
Tim has trained with some of the top professional and well known Parkour and Free Running athletes and American Ninja Warrior athletes from all around the world. He is a World Free Running athlete, a Parkour Federation affiliated athlete, a National Ninja League National finalist, and a member of the Movement Lab Pro Team. Tim is also the founder of Cumberland Valley Parkour and York College Parkour.
Although he is only 21 years old, Tim has already trained and competed against some of the top professional American Ninja Warrior athletes from around the world. His dedication to training earned him a chance to compete on Season 10 of the national television series "American Ninja Warrior."
Tara is a graduate of West Virginia University, and also shares an alma matter with Tim Dexter… getting her Cumberland Valley High School diploma "just a few" years earlier. Starting at the age of 12, she worked in and years later co-owned a manufacturing company founded by her grandfather in 1978. She sold the company in 2015 to follow her new-found passion for health and wellness.
Through her Community Coordinator position with Athleta Harrisburg, Tara has been able to explore multiple fitness disciplines and has enjoyed them all. One thing she had not yet tried was parkour/ninja warrior training, so it seems only logical that she has partnered up with Tim to start Dexterity Depot. She is honored and excited to help Tim turn his lifelong dream into a reality in Central PA and beyond.