With over 6,000 Square ft. of space, and with safety being a top priority, dexterity Depot is the perfect place to learn Parkour, Ninja Warrior, or both, or take your skills to the next level.
Check out what the depot has to offer below:
The Depot's Parkour setup offers a countless amount of possibilities, jumps and challenges for all skill levels and styles of movement!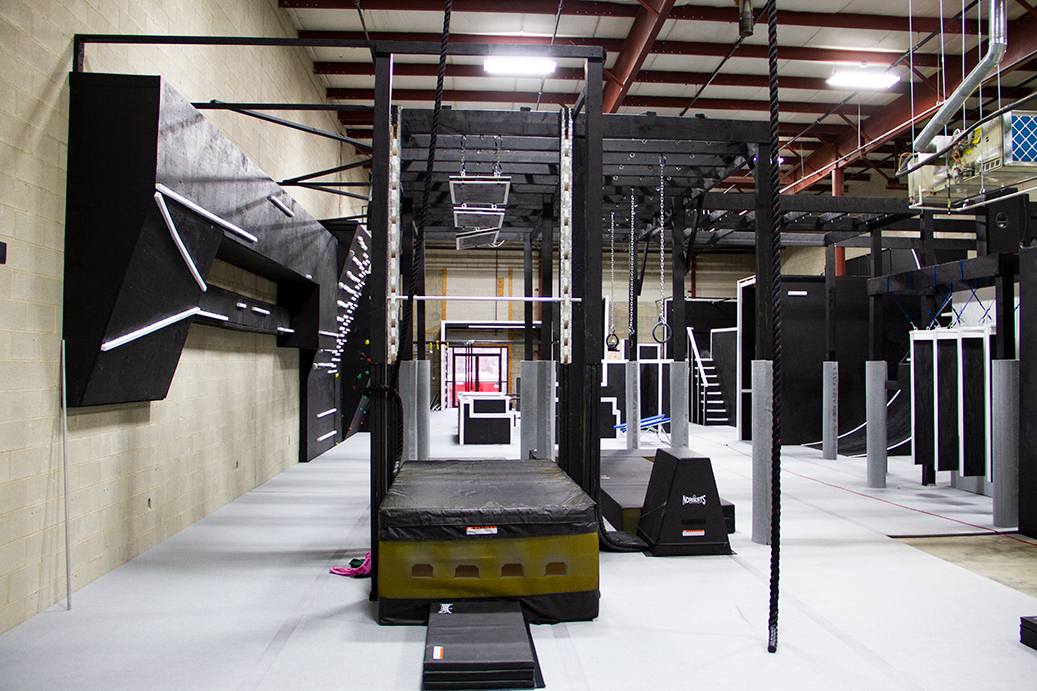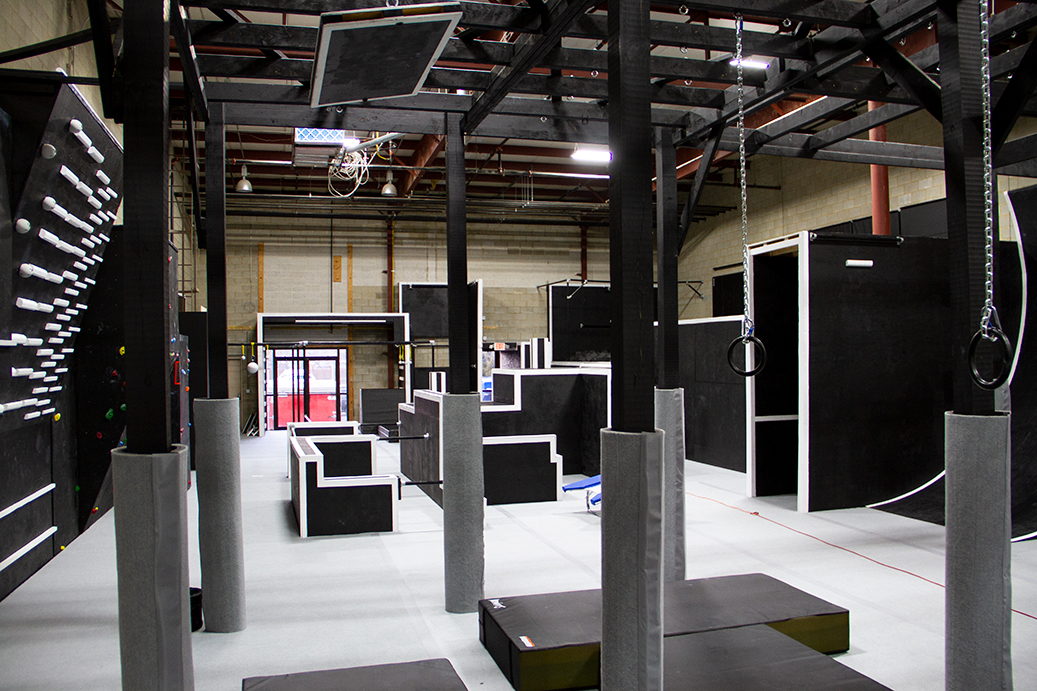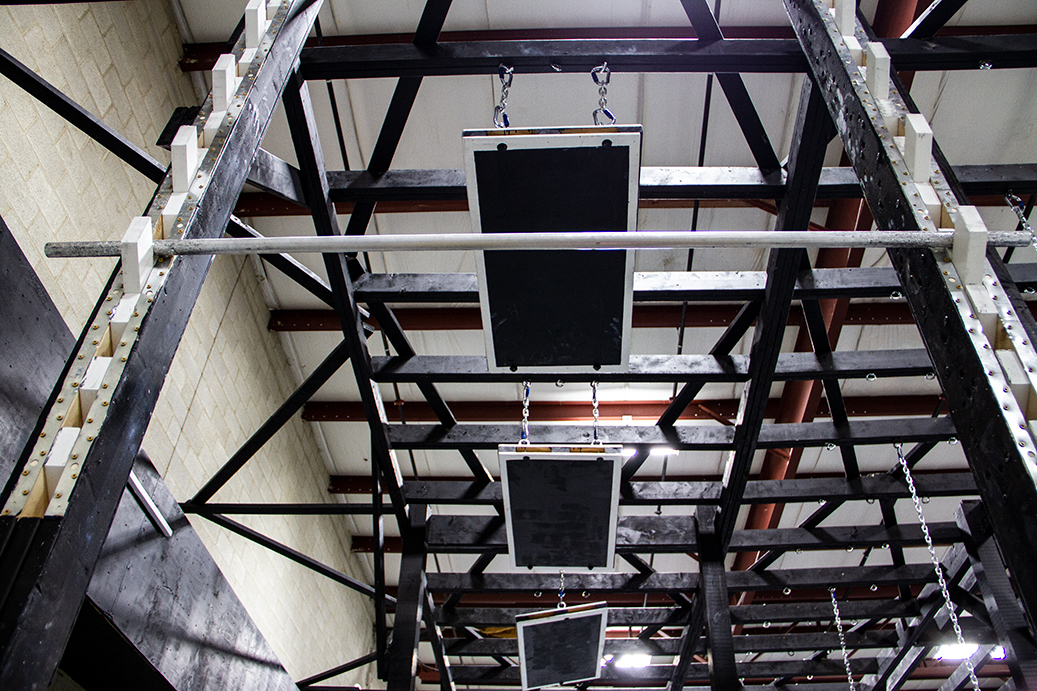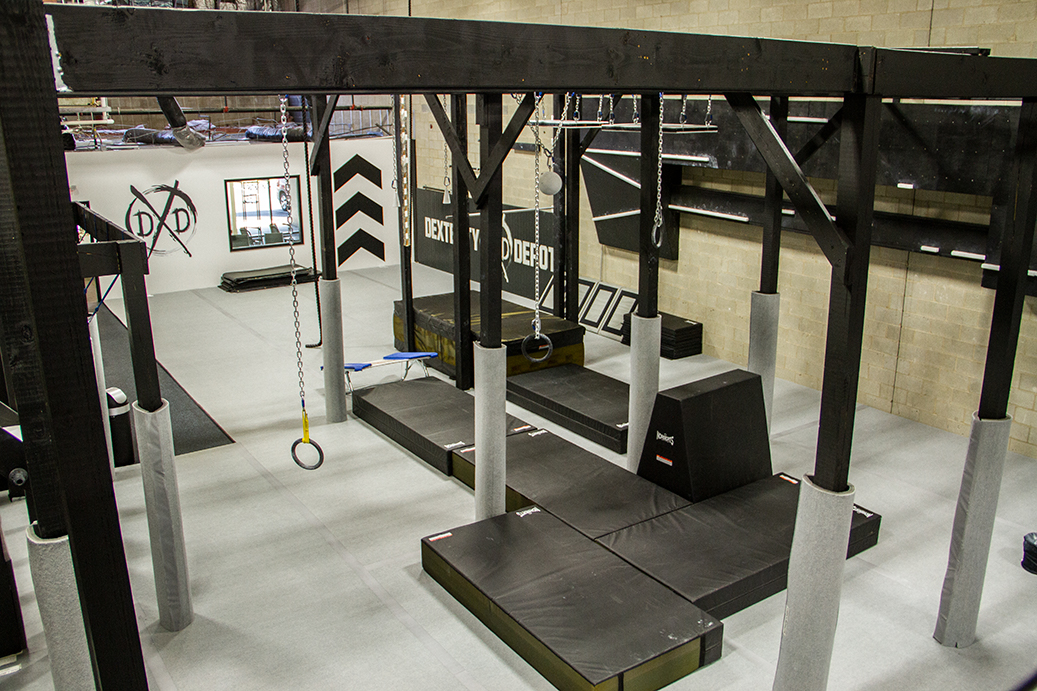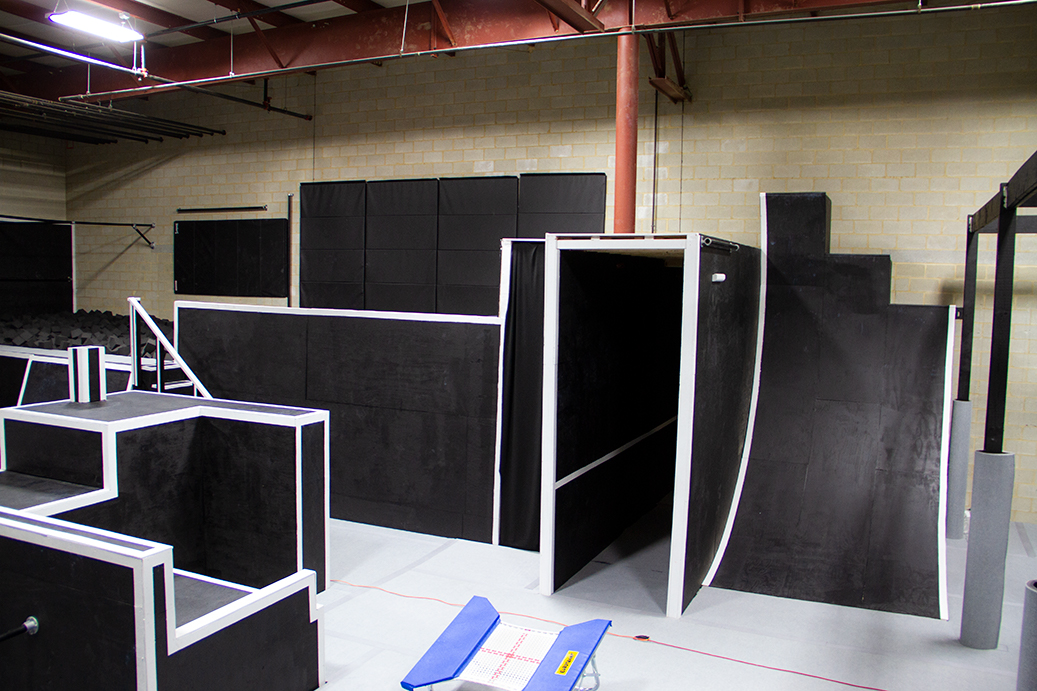 Our Ninja setup is super versatile and can be easily changed and adjusted to challenge all skill levels, ages and sizes!
Obstacles include:
Warped Wall

Double Salmon Ladder

Unstable Bridge

Ultimate Cliffhanger

Vertical Limit

Quad Steps

Cannonballs, Nunchucks and various other grip obstacles

Devil Steps

Floating Doors

Door Knob Arch

Ring Toss

Jumping Spider

Floating Monkey Bars

Wingnuts

Battering Ram

Various balance obstacles

Rope Swing

Cane Lane

Sonic Curve

Rope Climb

AND MORE!
Our Trampoline and Foam Pit are both great tools to help you learn all types of flips and twists!
Rock Wall and Campus Board
Our Rock Wall and Campus Board are both great tools to help you increase your strength and supplement your Ninja training!